Add a header to begin generating the table of contents
You may have heard a lot of discussions about micro markets recently. Although the name sounds like it could have something to do with financial markets or a hot new piece of technology, micro markets are actually a straightforward concept. And they're revolutionizing the way employees buy food and beverages.
A micro market is a small retail space that provides a self-service kiosk for a range of food, drinks, and snacks. All items are typically displayed on open shelves inside reach-in refrigerated areas and freezers. Many mini-markets offer healthy pre-made food, fruit, drinks, and coffee. Customers appreciate the variety of fresh choices and the convenience of automated payment systems. The micro market has emerged as one of the most popular food service trends this year. While not a new concept, the Covid-19 pandemic increased employee demand for contactless shopping and payment systems. Micro markets fit the bill perfectly and are quickly becoming a staple of office buildings everywhere. companies in various industries.
Micro markets may sound like vending machines, but it's more appropriate to think of the micro market as an evolution of the traditional vending machine. Whereas vending machines tend to focus on one product category, a micro market is like a mini supermarket. This new technology gives employees options for breakfast or lunch that a vending machine simply can't. Whether servicing staff, clients, students, office visitors, or customers, Micro Markets give options for breakfast or lunch that a vending machine simply can't.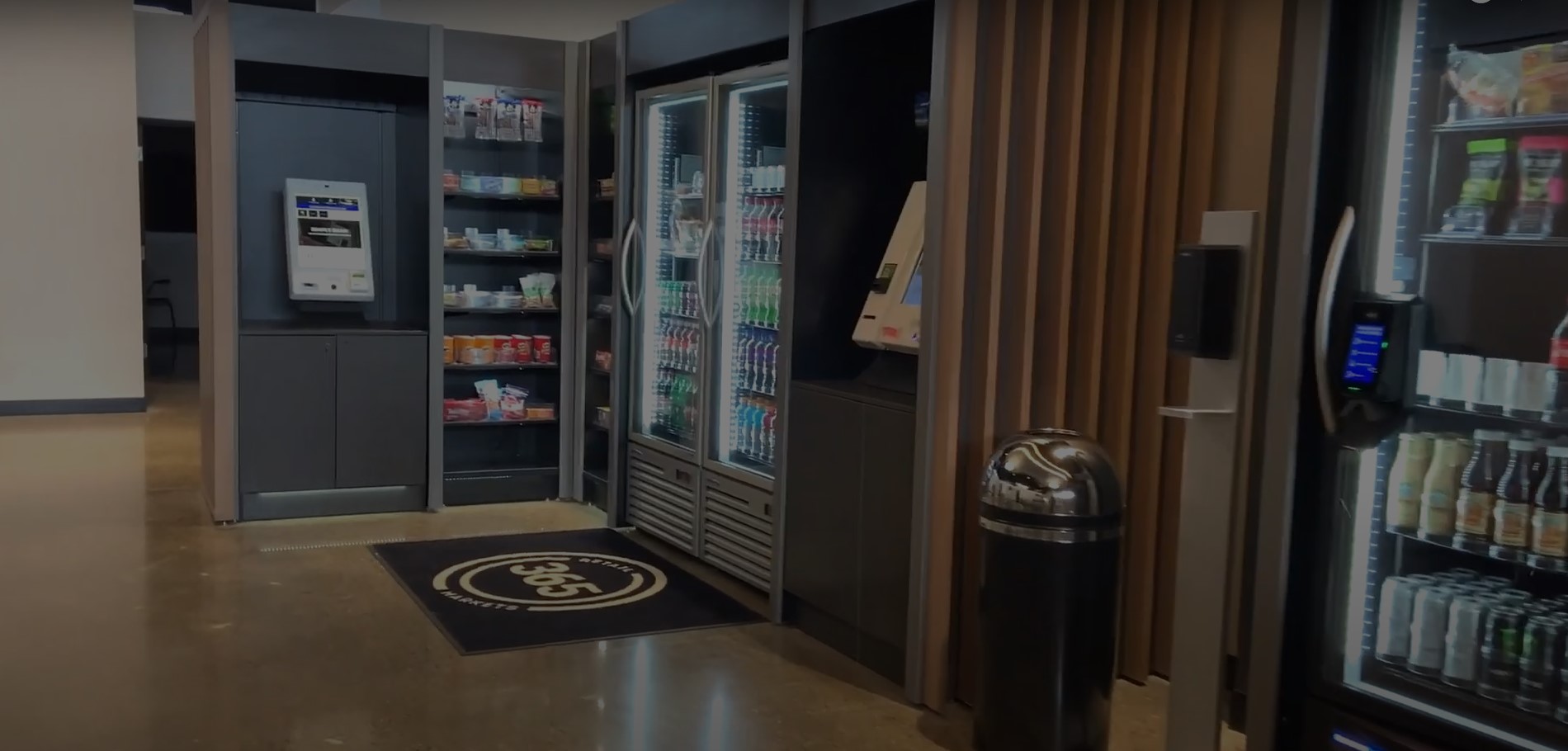 Micro Markets vs. Vending Machines
Here's a quick look at the typical customer experience with vending machines: 
Payment methods vary
Items are dispensed from an enclosure
The traditional variety of food and soft drinks
Lack of fresh food option
Here is how micro markets have evolved the customer experience:
Payment is automated

through the use of

friendly touchscreens and tap-to-pay services

Electronic payments, including coupons and loyalty card programs
Custom design to fit your break room
A wide variety of healthy snacks and fresh food options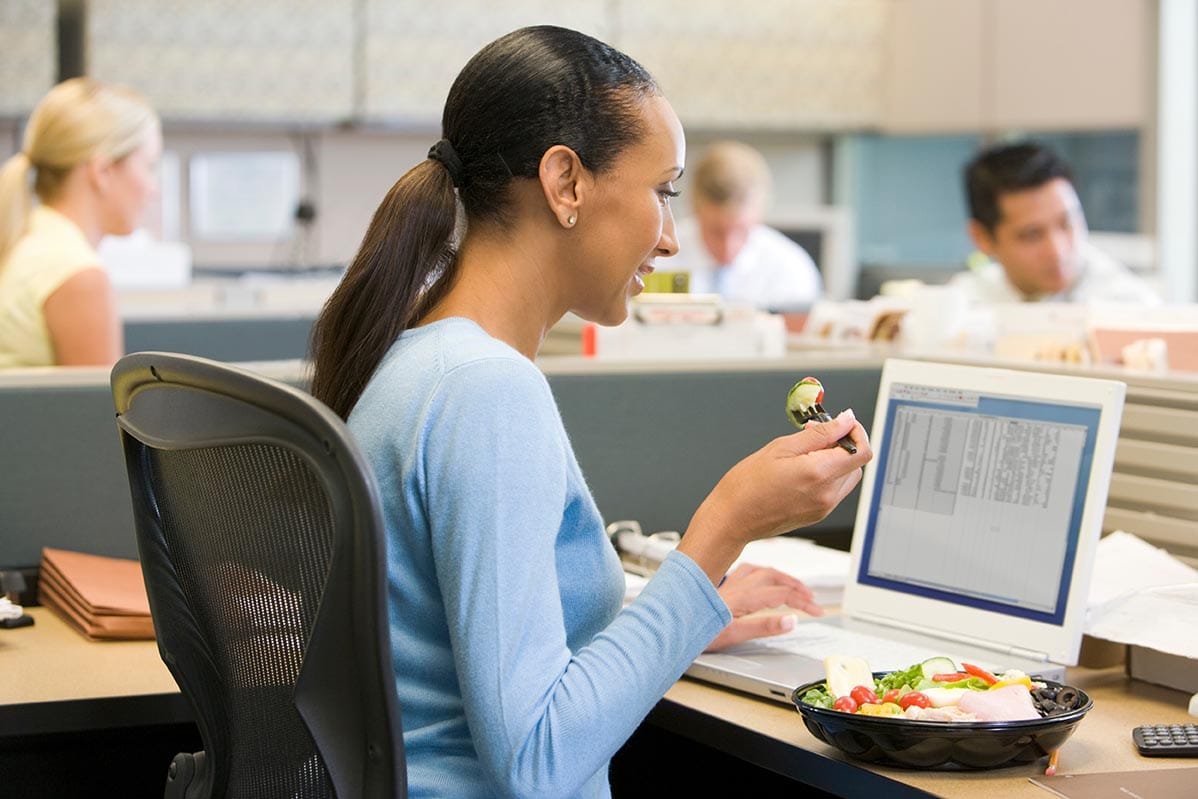 Where You Will Find Micro Markets
Micro markets are very easy to set up. They can be installed anywhere near a power outlet and a reliable internet connection. Access to refrigeration is the only other consideration to help keep grab-and-go food cold and at a food-safe temperature.
Here are some of the places you're most likely to find micro markets these days:
Office buildings
Factories
Supermarkets
Colleges and other academic environments
Gyms and health clubs Government offices
Hotels
Hospitals and long-term care facilities
When a Micro Market is a Good Fit For Your Company
When micro markets first emerged at these locations, it was thought that the best placement opportunities would be at companies with more than 150 employees. The consensus was that they were not cost-efficient at smaller organizations. If your company has 100 or more employees, now is the time to consider the advantages over traditional vending machines. Micro-market solutions can be tailored to fit your unique company culture, making them an ideal addition to break rooms, and other areas where staff congregate.
Here's a list of the top reasons to install a micro market at your company:
They're an ideal food service option for companies with 50 100 or more staff members
Fresh food menus can be tailored to the preferences of your workforce
They provide a fresh alternative to office break room vending machines with the same old choices
Contactless solutions are preferred in today's work culture and promote employee well-being
Automated payment systems are much easier to manage than cash and coins
Micro markets tend to increase sales over vending machines
Add something about subsidizing, e-gift cards to reward employees.
Some companies also enhance the micro market experience through a customized mobile app.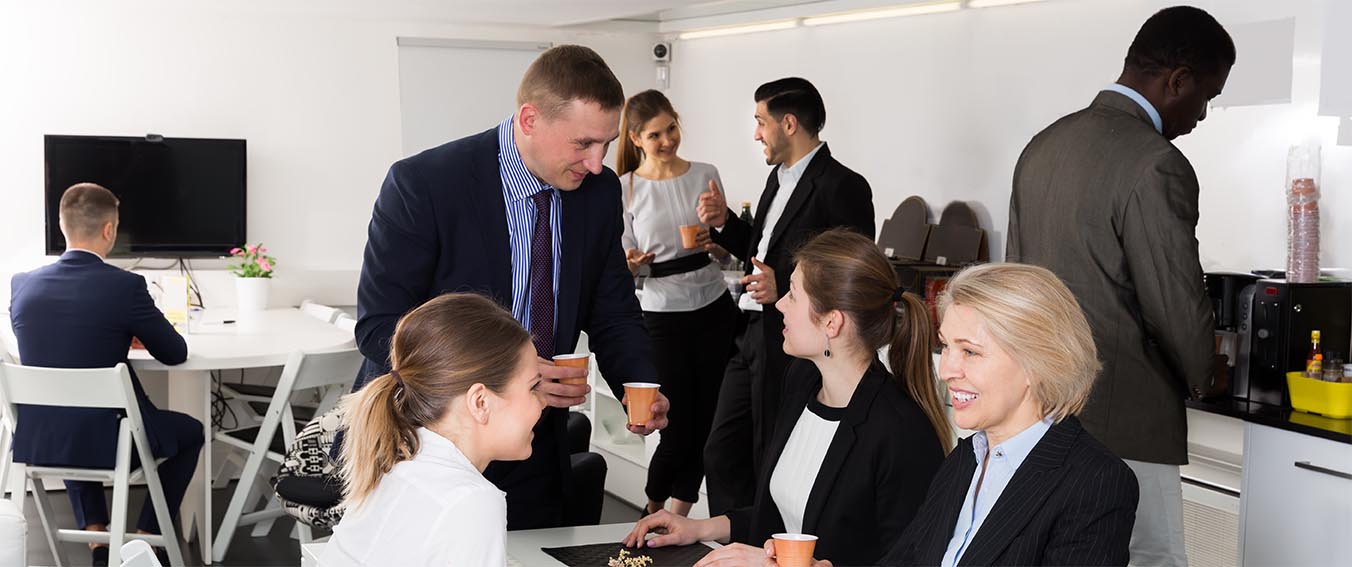 Micro Markets Make Happier Employees
No matter what features you choose to implement, micro markets are an attractive alternative to vending machines. The breakroom is already an important component of the employee experience. The improved user experience of fresh options and automated electronic payments of a micro market increase employee engagement and happiness.
The demand for healthier food options can't be met with a traditional vending machine. That alone is an excellent reason to offer more fresh food options to your employees, but that's only one of the reasons you should consider a micro market for your business. Micro markets, and the fresh food they offer, show that you value employee health. Healthier employees are more productive, which leads to fewer absences and a more productive workforce.
Micro Markets in Various Settings
While it's true that the versatility of Micro Markets make them a great choice for any company that wants to upgrade their breakroom offerings to their employees, they are not just for the workplace. They are also a fantastic solution for public and client-facing settings. Countless of hospitals, airports, educational institutions, hotels, resorts, and other industries provide Micro Markets to their visitors, members, students, and customers. The variety of meal and beverage options available ensure that every consumer will find options that satisfy their desired dietary preferences.
Fill out the form below and one of our friendly Micro Market experts will reach out with more information.