Ice & Water Service
In DFW Metroplex
We provide water filtration systems, ice machines and bottled water. All of our equipment is new and well-maintained for peak performance, efficiency and sanitation.
Bottleless Purification & Filtration Water Coolers 
Executive Refreshments supplies top-of-the-line water filtration equipment so your clients and employees can enjoy fresh, clean water for drinking and brewing coffee. Our systems filter out sediment, dirt, limescale and other debris that affect cleanliness and taste. Our filtered water and reverse osmosis equipment is also meticulously maintained to ensure the highest level of sanitation and longevity. Delivering quality water services matters to us!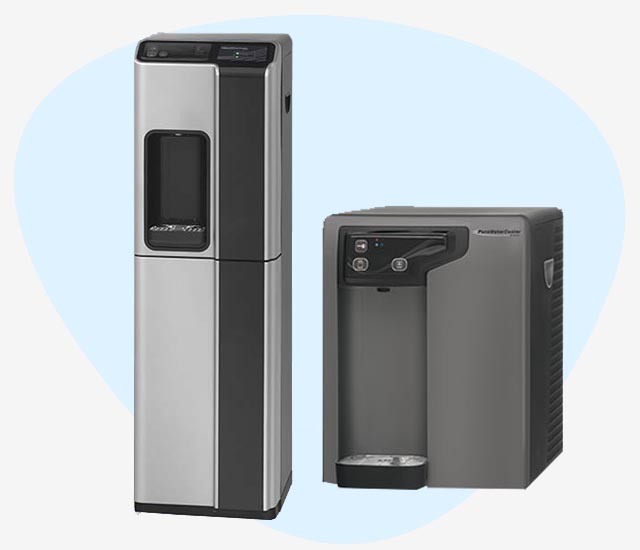 If your employees are like us, they love soft ice!
Soft ice is commonly called 'Sonic Ice' and is produced by our state-of-the-art Manitowoc® and Follet® brand ice machines. These machines are sealed, so no hands or scoops go into the ice. This ensures that your ice remains sanitary and refreshing no matter what!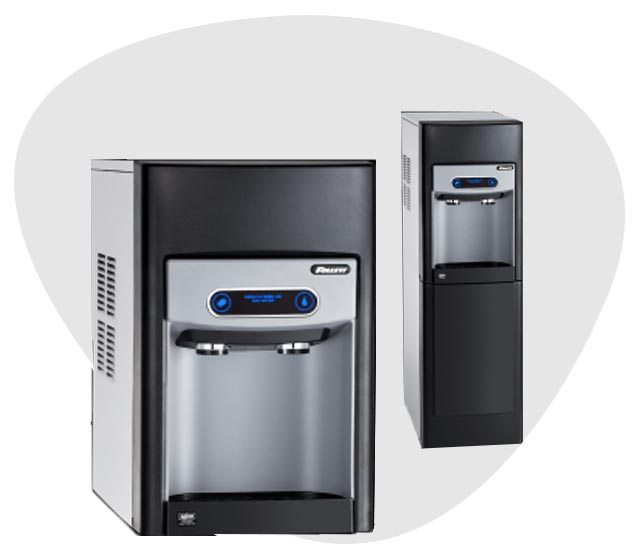 Bottled Water Products (Water Service)
In addition to modern ice machines and water filtration machines, we offer 5-gallon water bottles so your team can stay conveniently hydrated! These water bottles are a no-fuss breakroom solution thanks to our dependable delivery agents. If storage is a concern, speak to one of our cheerful customer service agents about finding the perfect break room water solution for you!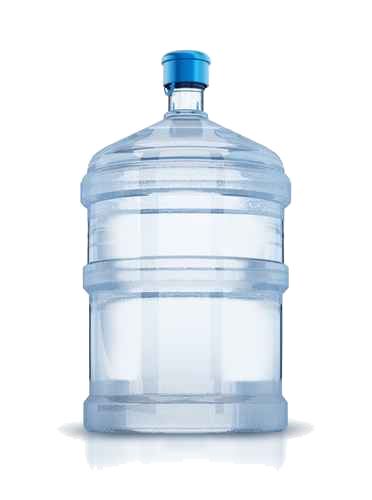 Benefits of Bottled Filters
"The customer service, whether that is when I call for a repair / service or when materials are delivered, is always the best of any vendor with whom I have had a business relationship. They have set a high bar for menu, service, integrity and work ethic. That high bar has remained high of all of these years."
William | Vice-President of Operations